Satan i gatan
May 19
Hey look I finally finished this thing two years later
Too bad it sucks
May 06
Apr 06
Does your OTP have awkward requited Pietà?
(Source: milafranco, via loganfuckingecholls)
[video]
[video]
Mar 29
How a Kitty Walked 200 Miles Home: The Science of Your Cat's Inner Compass -
"Planetarium studies reveal that some animals steer by the stars, an approach that's comfortingly familiar to Homo sapiens but practiced by organisms as distant as the nocturnal dung beetle, which, as one recent study revealed, can roll its precious gob of poo in a straight line only as long as the Milky Way is in view."
Do websites need to be experienced exactly the same in every browser?
Mar 24
This Isn't Shopped of the Day: Cut & Paste Forest in the Netherlands

Here we have an aerial view of The Green Cathedral, an artistic landscape installation located near the Dutch town of Almere. Originally planted in 1987, this green patch stretching 150 meters in length and 75 meters wide was designed to resemble the shape of the Cathedral of Notre-Dame in Reims, France.

Shaped like "the Cathedral of Notre-Dame" — riiiiight.

They're Dutch, okay? It's a penis.
Goddamn, I didn't realize it; no wonder they colonized the tip of Penisland and there are erections of phalluses all over the place now
Mar 01
What causes iridescent colors on meats? -
According to the USDA:
Meat contains iron, fat, and other compounds. When light hits a slice of meat, it splits into colors like a rainbow. There are various pigments in meat compounds that can give it an iridescent or greenish cast when exposed to heat and processing. Wrapping the meat in airtight packages and storing it away from light will help prevent this situation. Iridescence does not represent decreased quality or safety of the meat.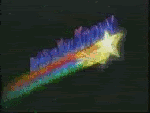 Feb 24
[video]
Feb 22
[video]
Feb 21
Happy birthday, Nicolaus Copernicus

February 19, 1473. Nicolaus Copernicus was born on this date, 540 years ago. Copernicus was a Renaissance astronomer and mathematician. He lived at a time when people believed Earth lay enclosed within crystal spheres at the center of the universe. Can you picture the leap of imagination required for him to conceive of a sun-centered universe? The publication of Copernicus' book – De revolutionibus orbium coelestium (On the Revolutions of the Celestial Spheres) – just before his death in 1543, set the stage for all of modern astronomy. Today, people speak of his work as the Copernican Revolution.
Feb 20
(Source: supergege)
Feb 19
Credit: As tagged.
Feb 18